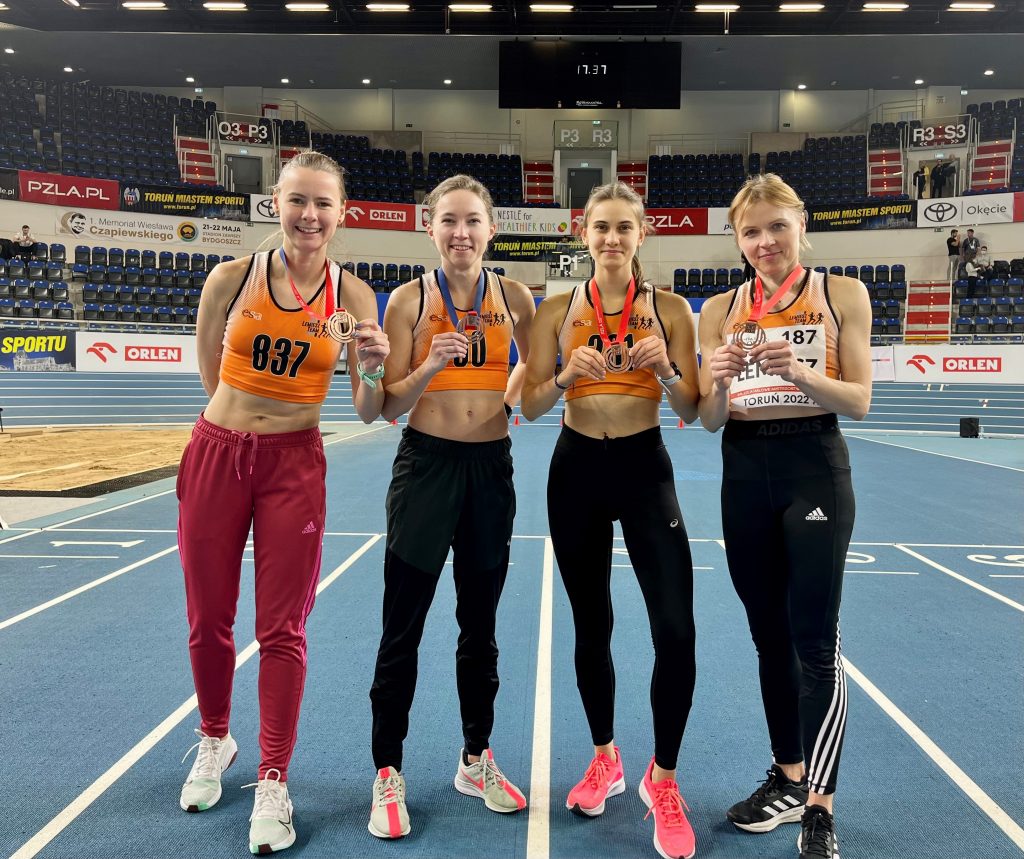 During the 66th Polish Indoor Championships that took place in Toruń our athletes obtained the following results in the above-mentioned competitions:
Aneta Lemiesz won the bronze medal with a result of 2:08.08 in the final race of the 800 m.
Lukasz Sobora in the triple jump scored 13.44 m and finished as twelfth.
In addition, women's relay 4×200 m composed of: Aleksandra Piechuta, Aneta Lemiesz, Martyna Kotulska and Maja Dimitrow with a time of 1:46.08 took third place, winning a bronze medal.
Congratulations to Our Champions!